The Best Community for Tutors? (We think so!!)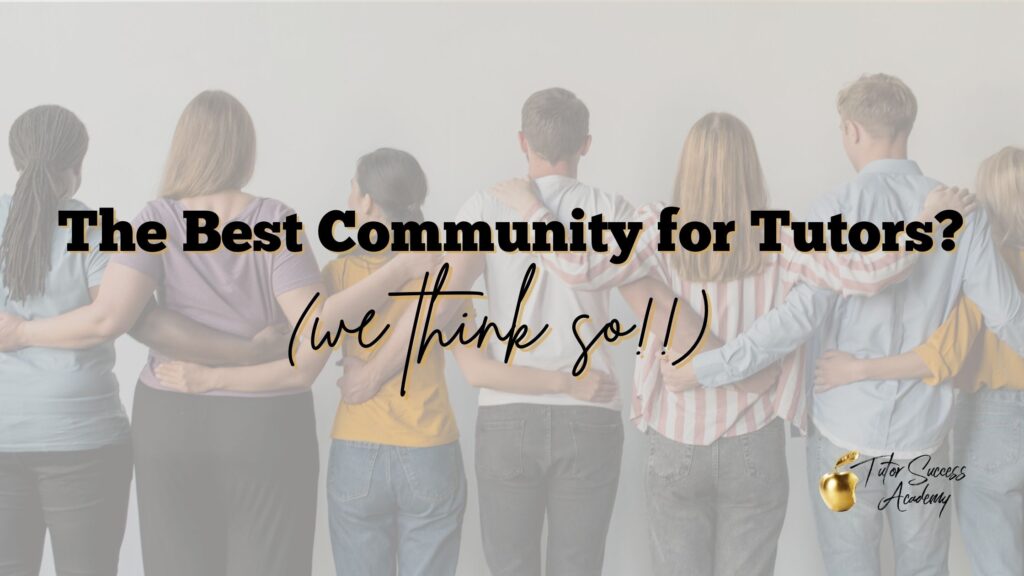 Are you looking for a community of tutors that will support you as you start or grow your private tutoring practice?
The TSA Members Academy might be just what you're looking for!
What is Member's Academy?
Members academy is a community for tutors where new and experienced tutors come together and collaborate as both educators and business owners. It can sometimes be tricky for us to navigate and balance being both an educator and a business owner. To put it plainly, we all need support all year round (not just a couple of times a year.)
In Member's Academy, we've built a program around the four pillars we think are critical in creating a community that will help you to reach all of your goals, learn, and connect.
Let's take a closer look at those four pillars…
Here are the Four Pillars Member's Academy is Built Upon That Set It Apart from Other Communities for Tutors!
1. Connection + Collaboration
Member's Academy offers multiple opportunities to connect and collaborate with other educators who are starting or expanding their tutoring businesses. These are other people who are trying to do the things that you are trying to do. Now, we're not just talking about a Zoom session or a Facebook group. In Member's Academy, there are a variety of ways you can connect with people.
These include:
A private Facebook group
Monthly focus
Monthly community Power Hour
Q&A sessions
Co-working sessions throughout the month
Connecting and collaborating are key!
2. You are not alone!
Listen to us, you do not have to go it alone. You do not have to run your business in total isolation. Many tutors have felt that way at one time or another. We know now that we don't ever have to feel that sense of isolation.
We believe in providing mentorship in addition to learning opportunities. In Member's Academy, we cover topics that you will value and want to learn more about as a private practice owner or tutor. This mentorship and education does not just come from us, we have assembled a team of expert trainers to mentor and education on additional topics like tech.
We listen to members and provide exactly what they need in their business. These mentorship opportunities will grow over time as the membership grows.
3. Resource Vault!
Groups, events, all of that is great… but sometimes we just want to be able to log in and grab exactly what we need at that moment. We've got this covered too! Our resource vault is full of on-demand training that you can access whenever you need it.
Wondering what types of trainings are in the vault? Things like…
Email marketing
How to think like a business owner
Interviews with CPA and a Financial planner
How to make your business run more smoothly
Tech support
And much, much more!
This vault will continue to grow over time!
4. Focus + Accountability
We know that all of our members in the Member's Academy are on their own journey with their own goals and challenges. Everyone runs their tutoring business a little bit differently. There's no one, cookie-cutter way to run your tutoring business.
We want to help you to be more intentional. Think about your goals and strategically plan out how you will meet them.
Based on our monthly themes in the Member's Academy, we'll provide you aides like checklists to set your goals and make your plans. Then, if you feel stuck, you can ask questions and seek advice in the group.
In the Member's Academy, there are a variety of ways you can stay focused and also get the support you need when you need it! You get to decide how you want to make these resources, opportunities, and community for tutors work for you.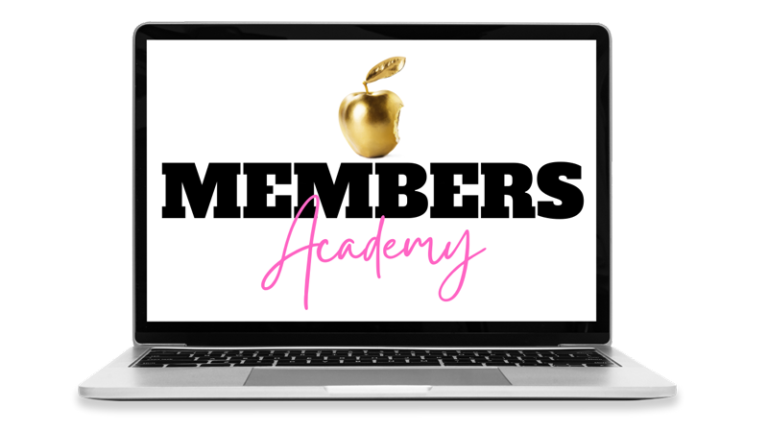 Are you ready to take your tutoring business to the next level? The Member's Academy is your business "Go To" resource vault and year-round community to support your business goals, both big and small. Click here to get started and try it for free for the first 14 days!
A membership community for tutors who are ready to thrive!