3 Reasons Orton-Gillingham & Your Tutoring Business are Perfect Together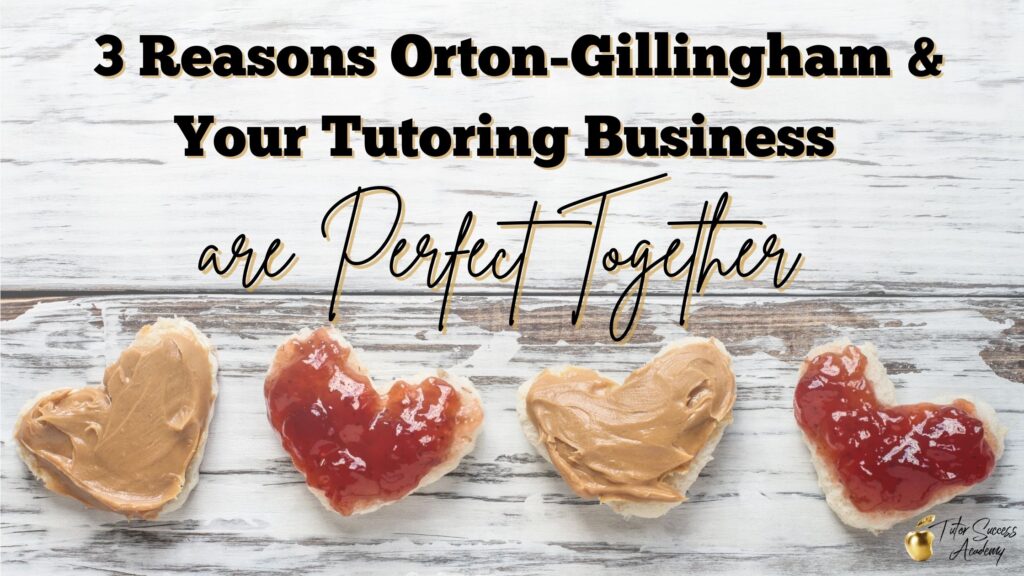 What are some things that go great together? Chips and salsa. Macaroni and cheese. Peanut butter and jelly. AND… Orton-Gillingham and YOUR tutoring business!
If you're an OG-trained specialist or practitioner, have you considered how you can utilize your training and skills in a private tutoring setting? In this post, we're going to look at how a tutoring business, whether big or small, is a GREAT fit for your skills and the students who need your support.
Here are three reasons we think Orton-Gillingham goes together with your private tutoring business like peanut butter and jelly:
Reason #1 – As a private tutor, you get to tailor your lessons to meet the needs of your students.
Sometimes district guidelines, approved curriculums, and overall "red tape" get in the way of giving a student the instruction they need.
As a private tutor, you get to design an instructional plan based on the unique needs of your students! Each tutoring session is all about that one particular student you are working with at that session and what that student needs.
Considering starting your own tutoring business? Read 5 Reasons You Should Start a Tutoring Business.
Reason #2 – You really become a part of the team that supports that child and their family.
As a classroom teacher trying to reach your student, you face certain limitations. One of those limitations is time. With a classroom of 20+ students, it can be difficult to find time to connect with each student and their family on a personal level. When you are a private tutor, you have the opportunity to develop a much closer 1:1 relationship with that student and their family.
As a classroom teacher, you may have taught hundreds of students over the years. While you undoubtedly work hard to form a personal relationship with each student in your classroom and their family, we all know it is not always possible. The relationship between a tutor and a student and their family is much closer than the relationship between a classroom teacher and a student. This closeness makes a big difference in their lives and yours! That closeness builds trust which is fundamental to that student reaching their goals.
Reason #3 – You get to prioritize and focus on the things that you love to teach.
Just think about what it's like at the end of the school year, waiting with that pit in the bottom of your stomach. You know, when the principal is ready to shake things up, and teachers are waiting anxiously to find out if they're being moved to new grade levels or subjects.
You know what you're good at and what you're NOT. But technically, your certifications could leave a lot of wiggle room. You may end up teaching kindergarten or 5th-grade science next school year… and that decision is not up to you. It's all in the hands of the principal.
The gift of tutoring is that you get to focus on the areas that truly light you up! These are also usually the areas that you invest in learning more about, making your instruction even more impactful.
When you're a tutor, no one is telling you what you have to do and when to do it. You are able to develop that passion for what you love and hone your craft. It's a beautiful thing when you get to teach what you love every day.
Looking for more ways your tutoring business can support students with dyslexia? Read 4 Ways Your Tutoring Business Can Support Students with Dyslexia!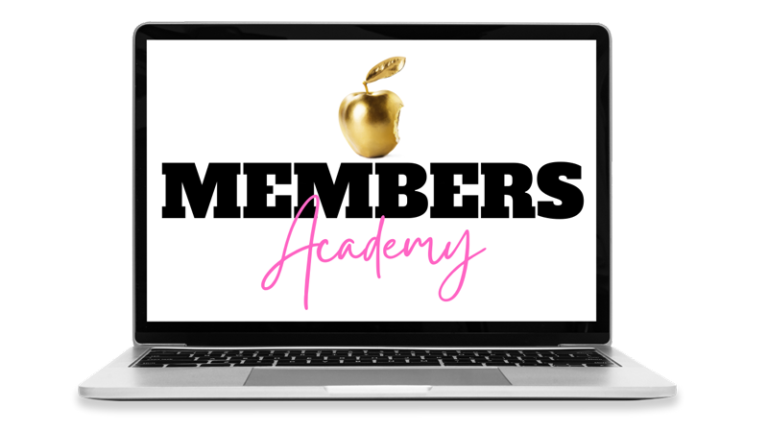 Are you ready to take your tutoring business to the next level? The Member's Academy is your business "Go To" resource vault and year-round community to support your business goals, both big and small. Click here to get started and try it for free for the first 14 days!