3 Tips to Begin Building Your Tutoring Business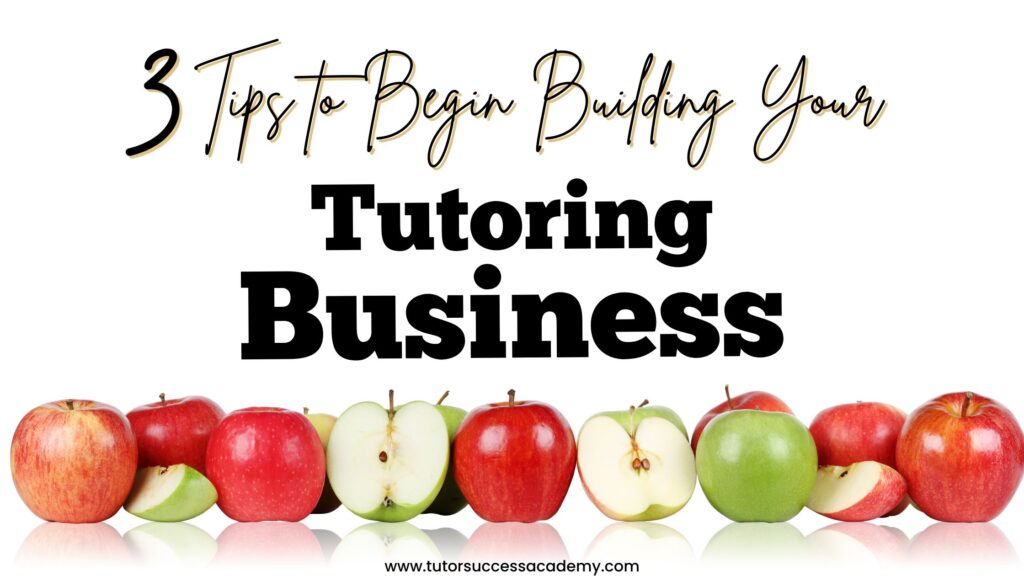 So, you'd like to begin building your tutoring business but you just don't know where to start? We get that! We were once exactly where you are right now.
What should you do first? That's a great question! There are a few quick things you can do in the very beginning stages of building your tutoring business to get things off the ground and headed in the right direction!
Here are the three most important steps to take as you begin building your tutoring business:
1. Figure out your business logistics
Establish your business entity – Go on to your county or state government's website and research the business start-up requirements. That website will list what it is you need to do to start a business in your county or state. This is also where you can find out if you need to register your business in your state. As a small tutoring business, you'll want to create your business first as a sole proprietor and select a DBA. DBA stands for Doing Business As and this is the name you'll use for your tutoring business.
Open a business bank account – Once you have established your business entity and you have a DBA, you can open your business bank account. This is important because it allows you to start receiving payments. We see a lot of tutors who like to wait on setting up a business bank account, but we don't recommend that. If you have a business bank account, you can track everything right from your very first payment. That way, when tax season comes and you're meeting with a CPA, you have all of your ducks in a row.  Learn more about Financial Planning for Small Business Owners with a 40-minute Masterclass, available as part of our Members Academy!
Set up an accounting system – Now, you do not need any fancy accounting software when you get started. You can start with a simple Excel or Google spreadsheet that tracks all money in and out through your business bank account. We've even seen people track it in a notebook. Whatever works for you. Just, keep it simple and organized for when you do need to share it with a CPA during tax season.
Are you ready for the successful launch of your tutoring business? Check out the Get Started Tutoring Beginner's Kit
2. Set your fees and basic policies
Now that you're all set for your first student, you need to get clear on your fees and basic policies. Your fees and policies do not need to be super detailed as you get started. Picture a one-pager with your fee (and how you accept payment) and basic policies like cancellations, rescheduling, where/how to meet, and supplies/materials. And of course, at the end, include your contact information.
Let your first students know that these are beginning policies and they're likely to change over time. Things are going to be fluid at first. You have to see what works for you and for them and adjust accordingly.
For more about setting policies, check out Hurricanes and Being Flexible
3. Decide where you will tutor
Consider all of your options…
Will you travel to your students? If you do, you'll want to take your commute into account when setting your fees, policies, and schedule.
Will you meet at a public location like a community center or a library? If you choose to meet at the library, check their policies to see if there is a fee. Also, check to see what the high-traffic times are at that library.
Will you tutor out of an in-home office? Will you need to make purchases or renovations to transform this space?
Will you tutor online? If you tutor online, what online meeting platform will you use?
Figure out what is the best fit for you and your students. And, remember, you can always change what no longer works later on.
The Members Academy is Open! – Try it for FREE for 30-Days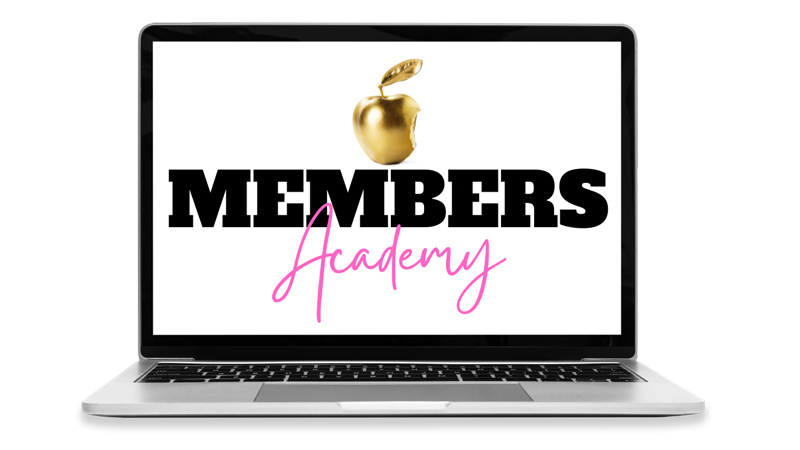 Are you ready to take your tutoring business to the next level? The Member's Academy is your business "Go To" resource vault and year-round community to support your business goals, both big and small. Click here to get started and try it for free for the first 30 days!
As a tutor, you can start a business by next week! Just follow these simple steps to get started!