Making the Most of Vendor Events: 4 Tips for Display Success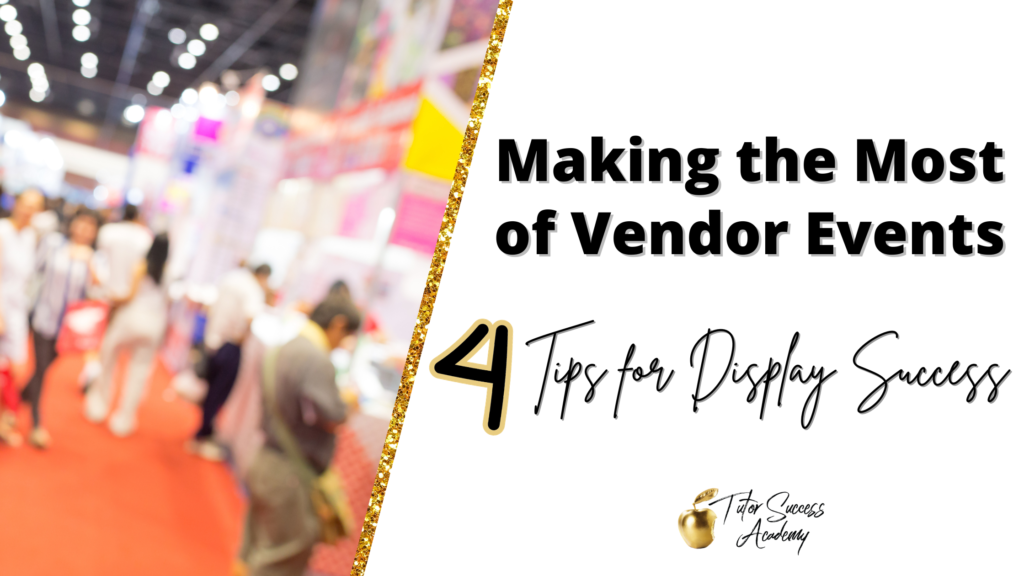 Participating in vendor events is a fun and rewarding way for tutors to get the word out there about your business and to get people excited about what you're offering! There are lots of different types of vendor events to choose from, like back-to-school events or homeschooling conventions and they can be local or out-of-state.
When we say participate in a vendor event, what we are referring to is renting table space at an event so you can connect with the community about your business.
Check out these additional ideas for community outreach!
Once you've signed yourself up as a vendor for one of these events, what comes next? Well, you have to prep your display and get yourself ready for success!
4 Tips for Vendor Event Display Success
Now that you've signed up for a vendor event, let's make sure it's not a waste of your time and money! Follow these simple tips for vendor event success!
1. Make your tablescape inviting.
Think about ways you can make your table space inviting and visually appealing. What are some things you can add to your table that will draw the attention and eyes of the attendees? Maybe it's a beautiful banner, balloons, or fresh flowers. Be sure to also display your business name prominently, too.
Quick tip: Try setting up your display at home or drawing it on paper to get a mental image of how you want it to look. Then show it to someone else and ask their opinion on how it looks and if it would grab their attention.
2. Highlight what you do.
Have handy materials you can use to explain what you do. Think about things that can easily serve as conversation starters and talking points. This might be brochures, business cards, tall banners, or pictures of you tutoring or leaving classes.
These items allow families to see what it is you do and how you do it in a creative and interesting way. You want to be sure that when they approach your table, there is no doubt about what you do and what their child would be doing with you.
In short: Clearly communicate what you do and how you do it.
If your materials need updating before your vendor event, check out these tips for refreshing your offers!
3. Offer quick activities for kids.
These events can be crowded with a lot of people milling around. It's often difficult to get more than a few moments to speak and connect with families. One thing that can help you steal a few more seconds with a parent or caregiver is if you have quick and easy activities available for the kiddos. If the child is distracted you will have a little more time with that parent or caregiver so they can ask you questions and get to know you.
Quick tip: Keep it simple! You do not need glitter or glue. Thank about something easy like coloring in a bookmark or a quick matching game. Keep them over to the side so they do not block the view of your professional materials.
And, if you have a second person on your team, divide and conquer! Have one person with the kids while the other speaks with the parents
4. Provide multiple avenues for collecting information.
You may not get a chance to speak 1:1 with every person who stops by your table. This is why you need to have different ways of collecting their info for follow-up.
Provide business cards and brochures that can be taken and looked at later. Be sure these have easy-to-find and accurate information on how to best contact you.
Offer merch or swag with your name and logo on it, like pencils and pens, tote bags, or water bottles. If you can, include a QR code on the merch that leads to more info about you.
Collect contact info like names, numbers, and emails. Leave out a clipboard with a sign-up sheet, or set up a laptop and leave it open to your lead magnet and opt-in.
At a vendor event, it is important that when parents and caregivers head home, you are unforgettable.
A huge part of business success for tutors is finding your community. Check out our membership just for tutors!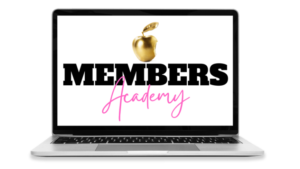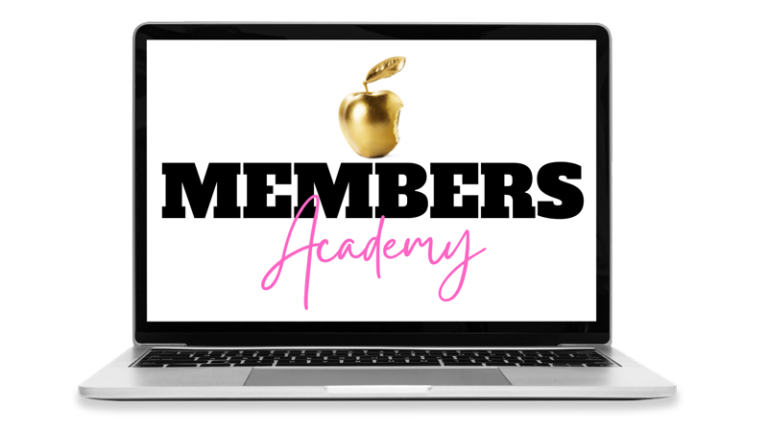 The Member's Academy is your business "Go To" resource vault and year-round community to support your business goals, both big and small.