Lighting for your online Tutoring BUSINESS: Let's talk About it!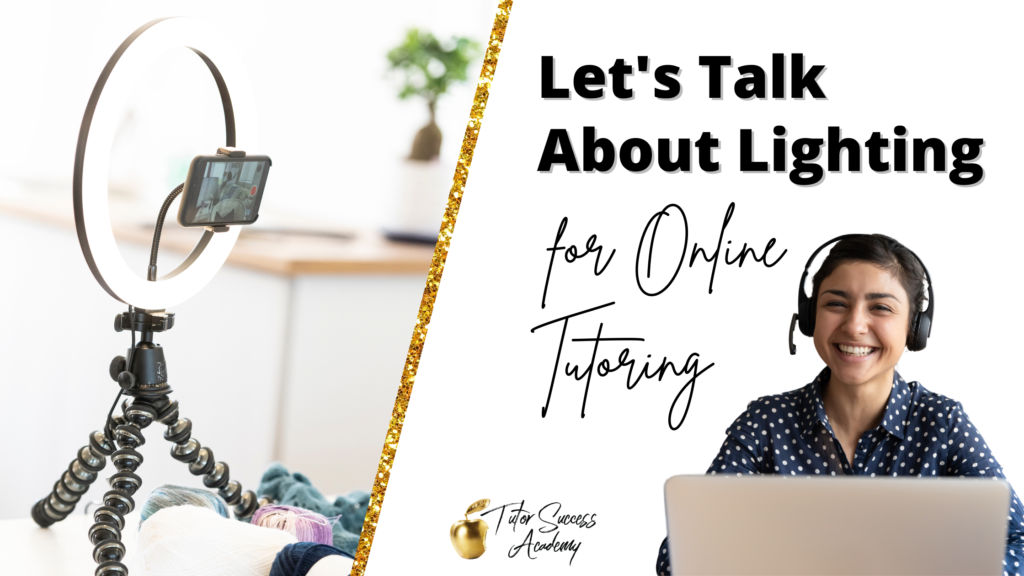 Have you moved into the new world of virtual learning? Since you are connecting with your students through a screen, it is important for them to be able to see you clearly. No more "teaching from a cave" for you! Even if you can't be near a window, you can still have a well lit teaching space. Watch this video with tips about lighting for your online tutoring business to see the difference lighting can make.
lighting for your online tutoring business
Next Steps
After you have your lighting set, check out this Tutor Beginner's Kit for more resource to give you a strong foundation for starting your tutoring business today!
As you work with clients, you might also enjoy this post on collecting tutor testimonials to grow your business.