Can Teachers Be Successful Business Owners? We Think So!
"I'm just so bad at the business stuff." We hear this All. The. Time. in different teacher groups, and it breaks our hearts because we know teachers can be successful business owners!
Teachers often just kind of "fall" into tutoring, and they quickly realize there is a whole new skill set they'll need to learn in order to run a successful tutoring business. And when they don't magically know how to do everything right away, they assume they're just not good at the "business stuff".
But, let's stop and think about this… You didn't just stumble into teaching and know what to do. You had training, resources, mentorship, and peer collaboration!
So stop saying you're "bad at business". When you start a business, you need those same things!
Here are 4 Things Every Teacher Needs to Be a Successful Business Owner:
1. Training
When you were a new teacher, you received training to be effective at your job.
You (likely) took college courses and specific trainings to develop your skills. You completed assignments and projects with feedback to develop your skills. Then you continued learning by taking more courses and reading books. And, you kept up-to-date by reading articles and research.
Nobody just expected you to WING IT! Right? So, why would you wing it while building your business? You can't expect to just fall into business and be as comfortable with running a business as you are with leading a classroom without learning the ropes, my friend.
You still need training!
This business training might look like…
taking a business course through your local college or business center
reading business books
joining a local business group
listening to business podcasts
following business pages online
joining an online business group
taking an online course just for tutors
So don't blame yourself for not knowing what you don't know. You will have a much smoother ride if you add in some learning specifically about running a business.
2. Resources
Here's a secret… the same tools that make you a successful teacher can be the same tools that make you an impactful business owner, too.
When you are/were a teacher, you definitely had a head start if you had RESOURCES and didn't have to create everything on your own.
Helpful resources that make teachers more effective include scopes and sequences, standards explanations and examples, a teacher resource library, textbooks, book sets and leveled readers, manipulatives, consumables, access to technology, and so much more.
Now, switch from your teacher hat to your business owner hat. When you make sure to invest the time (and sometimes money) into resources that help you run your business, you will see returns on those investments!
These useful business resources might be…
templates that help you work on your business plan
task and project planners that keep you on track
checklists and "how to " documents that you can use to simplify tasks
accounting software/spreadsheets
scheduling software
technology that helps your business or tutoring itself (remember, in the case of business, time really IS money!)
office supplies that help you stay organized
professional support (CPA, business card designer, website/tech help, business consulting)
invoicing systems/software
Remember how much you've invested into your education, your classroom, and your students over the years? Your business needs some of that, too.
It's important that you understand you will need to make some investments of time and money into resources that make it easier to run your business, which in turn will help you grow your business! With those resources supporting you, there's no limit to what you can create!
3. Mentorship
Having a strong mentor can make or break your early teaching experience. As you're learning new skills, being able to reach out to a mentor who has experienced what you're experiencing, can show you shortcuts, and give you valuable, honest feedback was the key ingredient to building your foundations as a teacher.
We need mentors in business, too!
It is vital to connect with established business owners (in your community or online) to support you as you build and expand into new levels of your business.
Having a guide can…
Show you an easier way
Help you navigate any bumps in the road
Serve as a trusted confidant when decisions need to be made
Give yourself the support you need. Seek mentors to walk on the path of entrepreneurship with you.
4. Peer Collaboration
"We're in this together!" Is there any better feeling than hearing that from a peer?
As a teacher, you "hit the jackpot" when you had a grade-level team that worked together. Sharing resources, collaborating on planning, and helping each other through the challenges really gave you the support to be successful as a teacher…plus it was more fun!
As a business owner, let's be real, you're just so glad to finally CALL THE SHOTS… but that doesn't mean we want to do everything alone.
You have a lot of things on your plate and decisions to make before your business is running on autopilot. Being able to have other people in the trenches with you will give you the support and connection you need to truly thrive… taking you from "alone" to "I'VE GOT THIS!"
Make sure you're walking the path with other awesome business owners who are going in the same direction. This will change EVERYTHING.
Teachers can succeed in business, but we have to be able to switch from the teacher hat to the business owner hat. Now that you know that, as a teacher, you can be a successful business owner, let's look at 8 Truly Unique Types of tutoring Businesses.
The Members Academy is Open! – Try it for FREE for 14-Days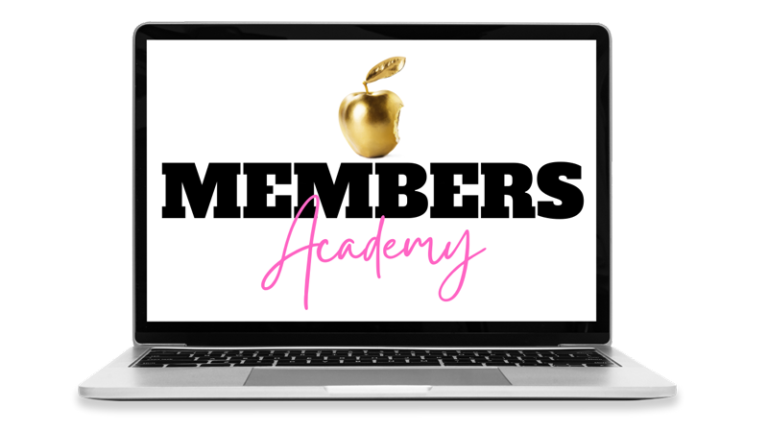 Are you a teacher that is ready to be a successful business owner? The Member's Academy is your business "Go To" resource vault and year-round community to support your business goals, both big and small. Click here to get started and try it for free for the first 14 days!