October opportunities for Growing your tutoring business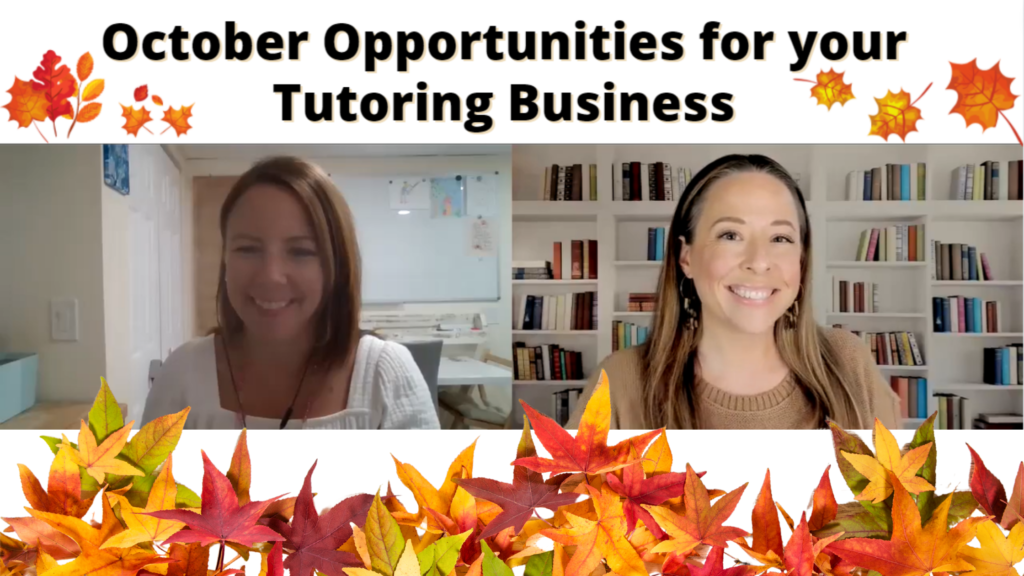 October is here, and fall isn't the only thing in the air. We see business opportunities for growing your tutoring business swirling all around, too!
With the falling of the leaves comes the chance to get your business out into the community, and we have 2 ways of doing that this month.
Dyslexia Awareness Month
While not all of you specialize in support services for students with Dyslexia, there is a good chance some of your students (or their families) have experience with it!
Support the community
making a display with helpful facts, tips, and resources to make it easier for families to learn more and get support
sharing book reviews on your social media pages
modeling quick ways to make learning easier for students with Dyslexia
share links to videos and movies
highlight success stories about people with Dyslexia Fall & Halloween Events
Fall & halloween events
There is a special energy that comes with the changing of the seasons, and with the cool weather coming in, there will be lots of chances to get out into the community! Try growing your tutoring business and be a part of the fun (and share about your services) in several ways…
be a part of story time in local classrooms
rent a table/booth at festival or a farmer's market with a fall-theme craft for kids to create
donate fall/Halloween themed school supplies
hand out goodie bags (with your business card attached!)
What do you think YOU can do this month to help with growing your tutoring business?
This is such a fun time to get out into the community- don't miss it!
Tutor testimonials are also great for growing your tutoring business. Learn more about how to ask for testimonials here!
P.S. You can get even more ideas for marketing and promoting your tutoring business in our FREE idea guide. Get instant access to "50+ Marketing Tips to Promote your Tutoring Business" here.