3 Reasons Outreach is Important to Your Tutoring Business Success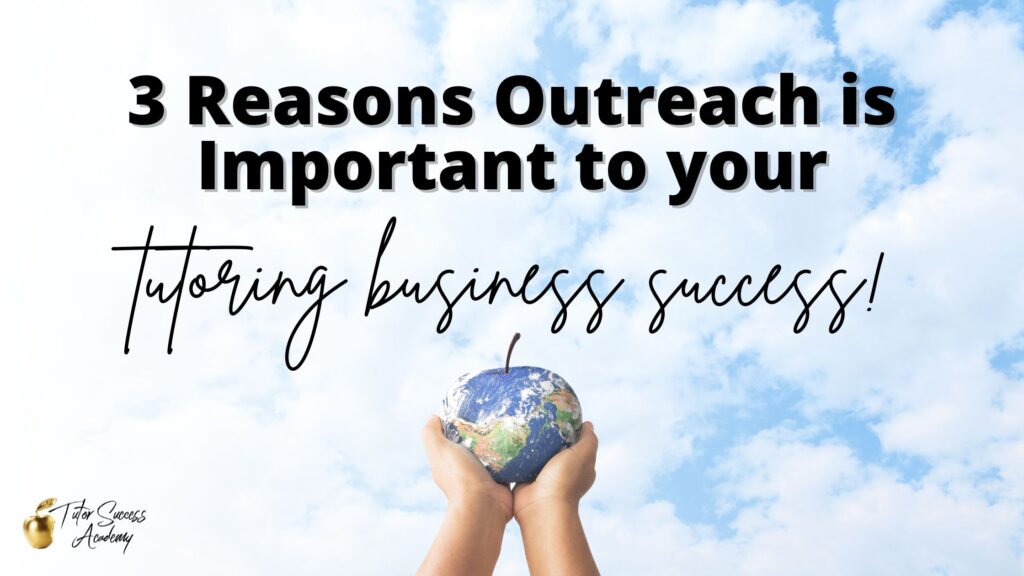 Outreach is so important. As a tutoring business owner, you want to make sure that outreach is a regular part of what you do. We live in a very busy world, but it is still important to prioritize human interaction.
So, ask yourself: Am I intentionally reaching out to my community?
If you haven't yet, you're going to want to change that. We're here to share why you want to start a practice of intentional outreach within your community.
Here are 3 reasons why outreach is so important for your tutoring business:
1. It helps you run your business with purpose and intention.
When you begin to explore outreach for your tutoring business, it shows that you are being very intentional and purposeful in how you operate and grow your business.
Intentionally seek out human-to-human contact, interactions, and experiences that are purposeful in the sense that they're there for growth. Not just for you but also for the person you are engaging with.
This intentional outreach is the opposite of what many of us feel most comfortable doing, which is leaving breadcrumbs out in the world and hoping people find us. Think about things like social media posts, blog posts, and emails. Those are things that you put out there and hope someone will see.
For a look at email marketing strategy, check out: Do You Need Email Marketing For Your Tutoring Business?
With outreach, we are talking about intentional moments where you look at a family in your community and you make a one-to-one connection with them. It is incredibly valuable when you approach outreach in this way.
2. It helps you find clients!
This is a pretty simple, but important reason. Just that simple act of getting out there and talking with people reminds them that you exist. It reminds them of your services. And it might even remind them that they know somebody who could use your services. Your reaching out could be the thing that sparks their memory and helps them to put two and two together!  
Talking to and connecting with people, it's so simple but effective when it comes to finding clients.   
3. It builds community!
Any time we participate in the act of outreach, we are reminded of our place within a larger community. Think outside of your city or town. This is a larger community where we are working and building toward a common goal.
That common goal might be helping children in a particular area of education or helping adults with literacy. This goal, whatever it is, keeps us grounded and focused as to why we do what we do.
Check out these 8 Unique Types Of Tutoring Businesses!
We're all in this together and it's a matter of give and take. As we're making these connections and we're looking at how we share what we're doing in support of the larger goal, it's a great opportunity to see how we can help other people. How can our talents and gifts help someone else to achieve their goals?
When we reach out to other people, we want to be a source that they can come to when they need help, too. We just love the reciprocity that happens through this type of community outreach.
Get out there and start talking to people in your online or in-person community. Make it a regular part of your tutoring business (not just when you have openings). If you have ideas for how to get out there and connect with your community, please share them in the comments below!
Get Clients Masterclass Bundle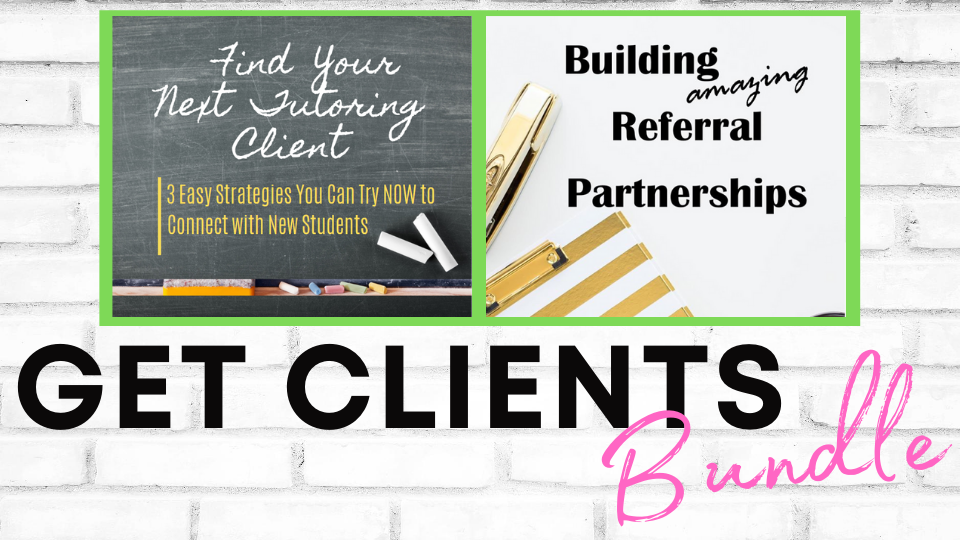 You're learning a lot about building your business, but we know the most important part of building your dream tutoring business… finding new students! Click here for access to our Get Clients Masterclass Bundle!
At the end of the day, when outreach is done correctly, it just feels like connection…